Designing easy-to-use solutions in order to meet our customer needs, processes and applications, is part of our know-how and DNA. Indeed, Baikowski® provides various ready-to-use oxides including:
spray-dried powders and slurries.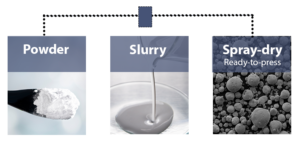 Powder deagglomeration
Several methods of powder deagglomeration are used according to the desired particle size and distribution.
Jet milling is the easiest way to produce middle-size milled powders that offer a large size distribution composed of one or two populations.
Ball milling is a size reduction technique using only mechanical forces that enables a lower size distribution than jet milling.
Wet milling allows the production of smaller particle size and a narrower size distribution versus other milling methods.
Thanks to these different deagglomeration processes, Baikowski® has not only the ability to expand its product portfolio with products that offer specific physicochemical properties and a higher sintering reactivity, but also to control dispersion, morphology, composition, homogeneity at the powder grain level.
Ready-to-use and ready-to-press oxides benefits
Wet milling enables the design and production of ready-to-use slurries, spray-dried powders with or without binder and freeze-dried solutions.
Among the various benefits of ready-to-use or ready-to-press solutions, we can mention a
better flowability, an improved behavior while pressing ceramics and a perfect consistency of your final product.
Generally speaking, slurries and spray-dried powders have helped our customers develop unique solutions in various markets including energy, battery, health or 3D printing, by allowing the design of innovative materials.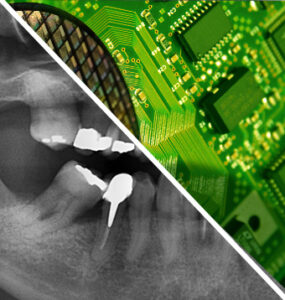 As noticeable examples:
spray-dried powders have considerably improved the ceramic injection molding process by making the production of feedstocks easier.
ready-to-use slurries have been a major breakthrough in the Semicon industry by ensuring the absence of large particle counts in the Chemical Mechanical Planarization (CMP) process.
YbF3 nano-dispersions, already dispersed in the dental formulations, have allowed outstanding performances for restorative applications. Mathym®, the producer of nano-dispersions within the Baikowski ® group, is a key actor of this market.
Baikowski® ready-to-use and ready-to-press offering
Taking into account all of the above, our BA15 and GEA6 high purity alumina products, as well as our ZTA/ATZ and spinel solutions are commercially available in slurry, spray-dry and ready-to-press forms.
Other products and custom designs upon request.