Nanoparticle dispersions
Mathym® is being part of Baikowski® group since September 30, 2019 and is specialized in the development  of innovative and unique nanodispersions.
Its core expertise relies in nanomaterials consisting in inorganic nanoparticles dispersed in liquids.
The different inorganic parts that have been developped since inception convey sought critical properties (e.g. radiopacity, refractive index enhancement, wear resistance) while their nanosized structures preserve a very high level of transparency and increase their activity when high specific surface areas are at stake.
Mathym industrial products, Zilight and Filyxio, are currently used in the biomedical (dental and orthopedic), catalysis, ceramics and 3D-printing sectors.
Nano-cerium and nano-titanium oxides are also under development and could quickly scale-up, as well as 10+ nanomaterials at a research  phases.
Innovative Colloidal Solutions
The use of nanomaterials at an industrial stage is increasing but still remains limited in regard to the potential benefits brought.
Indeed, industrial players are to some extent reluctant to use existing nanomaterials consisting uniquely of nanopowders.
Mathym provides its partners with risk-free and fully compatible nanodispersions that bring sought critical properties.
Radiopacity, mechanical properties, refractive index matching, highly-active catalysts are examples of properties that garner important attention.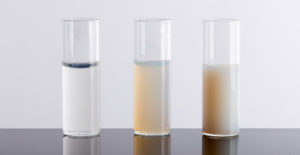 Mathym® is certified ISO 9001.