Our low-carbon commitment
French industry, including the chemical sector, contributes for about 20% of France's greenhouse gas (GHG) emissions. Industry decarbonization is a major piece of the "France 2030 Plan" with a goal of reducing GHG emissions in this sector by 35% between 2015 and 2030.
Baikowski®, as a responsible manufacturer, is taking part in this effort to minimize our energy and water consumption, to reduce the amount of waste emitted from our activities, and to preserve the environment while sustaining our economic model.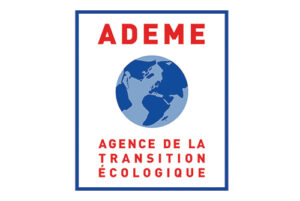 Our goal is to reduce the environmental footprint of our operations by optimizing the energy efficiency of our processes and facilities, and by limiting our emissions.
After the completion of a "Carbon Balance®" exercise in 2022, Baikowski® was selected by the ADEME (French Agency for Ecological Transition) to conduct an exhaustive study on the energy mix, in order to identify areas for the decarbonization of our activities.
Water is also essential in our production process, whether for the production of alum, the cooling of gases and equipment or for the production of steam. That is why Baikowski® aims at managing water in a very responsible manner.
Our Environment and Energy Policy
Our 2023 policy is structured around 4 pillars:
Reduce our carbon footprint by decarbonizing our processes,
constantly improving our production processes and the energy efficiency of our equipment,
Act on our water, gas and electricity consumptions,
Establish our

"Water Efficiency Plan",

Improving the recovery and use of our waste.
Our objective : 45% GHG emission reduction, 25% already achieved
2015 – 2021 : Baikowski® already reduced its GHG emissions by more than 25% as a result of changes in its business..
2021- 2030 : we aims at reducing emissions by at least an additional 20% through targeted actions and investments.
This responsible approach is consistent with Baikowski's goal to take an active part in the development of sustainable technologies for the future.