Customer-oriented innovation
As each customer is unique, we develop tailor-made products according to:
Chemical composition & purity (stoichiometry, dopants…)
Physical characteristics (specific surface area, size distribution, sinterability, flowability…)
Shape & formulation (powder, slurry, spray-dried…)
This approach guarantees a product adapted to our customer's process while keeping quality consistency.
Products customization supported by a strong R&D team

We have a strong R&D team of passionate, skilled people working on varied technical subjects brought by our customers. We are able to support our customer from the beginning of sales discussions till the ultimate solution is found. A dedicated team follows up the project all along the set up in our customer's facilities. Thus, we make sure that the product fits our customer's process.
Baikowski® also nurtures long-term collaborations with the best academic institutions located all over the world to generate out-of-the-box ideas and develop breakthrough innovations.
Our innovation relies on proven methods and state-of-the-art equipment. Indeed, we use high resolution ICP-AES and XRF (X-Ray Fluorescence) to quantify the minor & major elements respectively. XRD (X-Ray Diffraction), Scanning Electron Microscope (SEM, equipped with EDS), optical microscope… are among the technics to image the microstructure and characterize the physical properties of our products. Moreover, Laser diffraction particle size analyzer equipment (Horiba LA-960…), rheometer, high precision DSC-ATG… are routinely used to characterize and develop the right shape and formulation of our products.
Watch the video on thermogravimetric and DSC analyses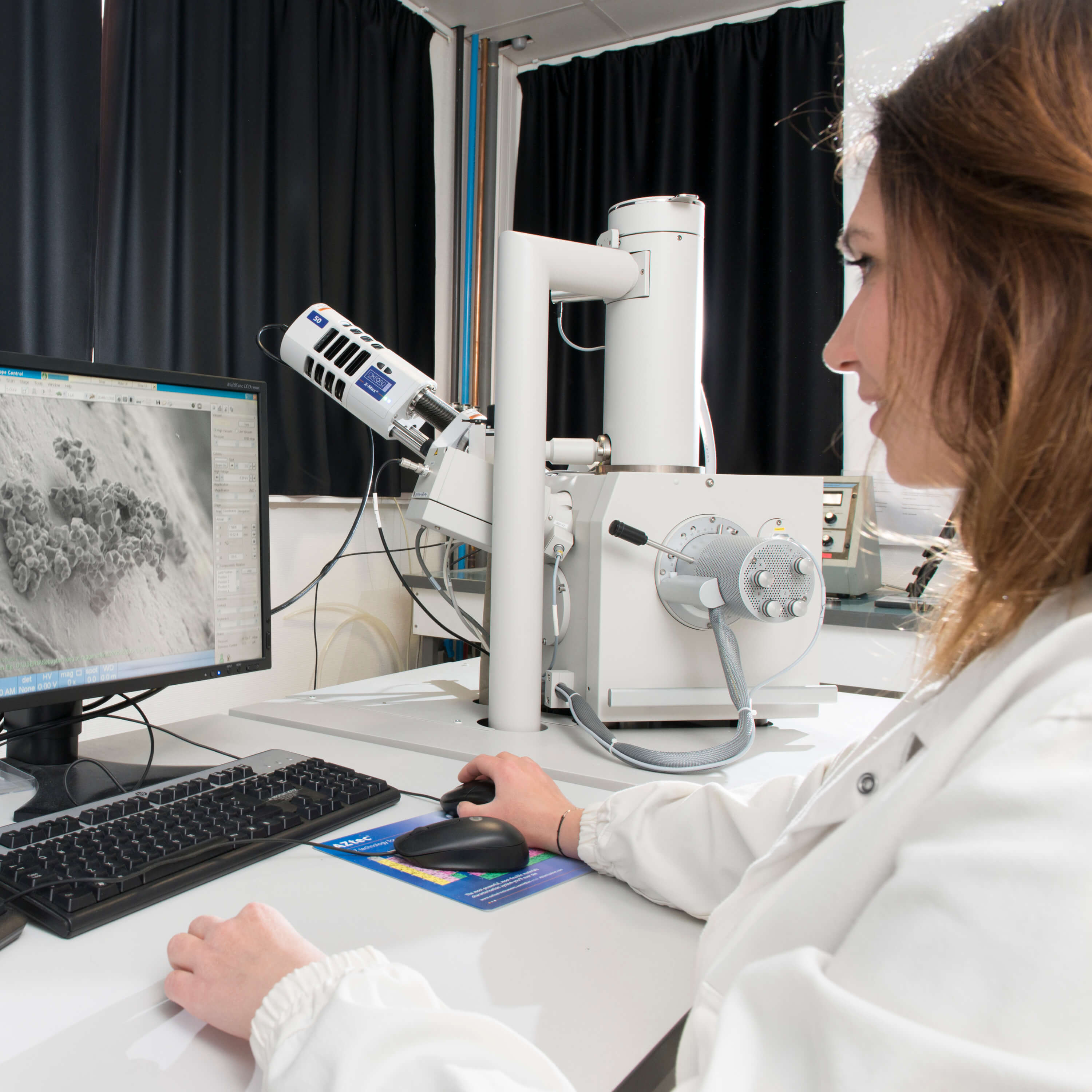 Pilot team & means for customization
As our customers often wish to ramp up very quickly, we are able to meet ambitious scale-up targets with our pilot team, equipment & methods. This dedicated team of skilled, experienced people masters the problematics of industrial scale-up. Indeed, did you know that our pilot unit can deliver from 1kg to several tons of tailor-made products in record time?
In conclusion, you can trust our experts to help you with your technical project. Do you have a special project that would need High Purity Alumina, Phosphors, Zirconia or Spinel? Are you looking for an expertise to help you achieve better performance in your technical product? Or are you developing a new technology based on fine oxides?