What is a Bioceramic?
Bioceramic is a specific class of advanced ceramics used for medical applications. Indeed, bioceramic is chemically inert, anticorrosive, antibacterial and dimensionally stable. These properties are making this type of ceramic the perfect material for dental & bone implants. Bioceramics also emerge in niche applications, such as in specific tools dedicated to medical operations, or in pacemakers as electrical insulators.
Bioceramic covers a lot of materials, two of which are High Purity Alumina (HPA) and Zirconia based materials.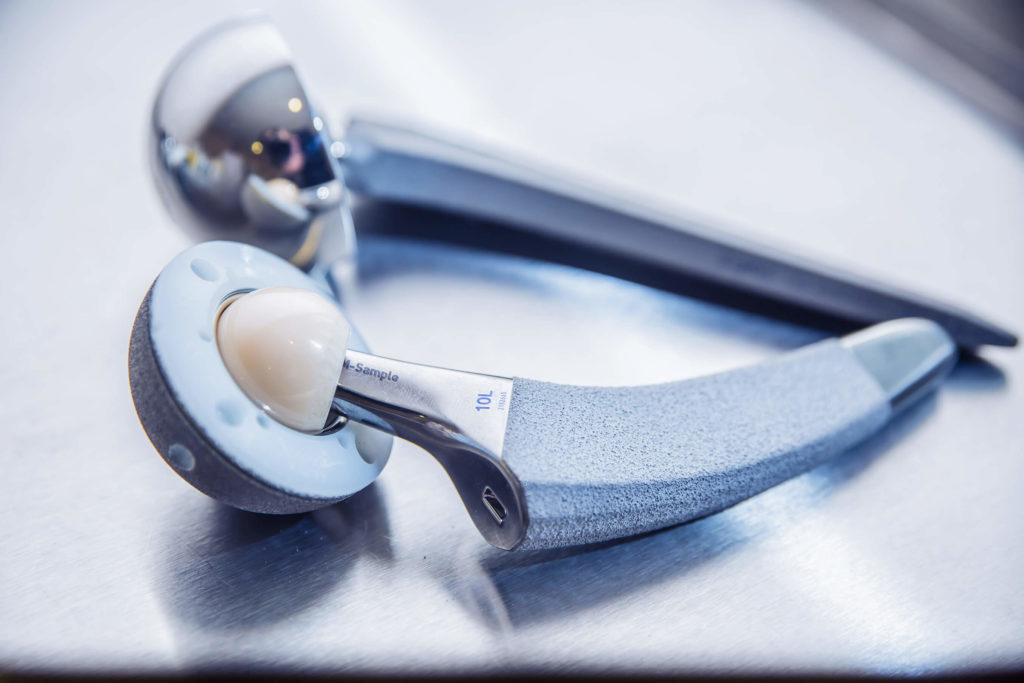 Properties of bioceramics
Bioceramics appear in highly demanding medical applications for their remarkable properties: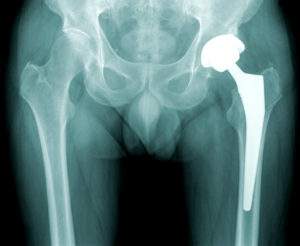 Embedded in the body, bioceramics must be biocompatible. On the one hand, this material is antibacterial and chemically inert in the body. That is why HPA and Zirconia bioceramics are particularly biocompatible. Moreover, Zirconia is known for its noncytotoxicity, meaning that it is not toxic to cells.
Bioceramic shall be long-lasting, as implants in the body must last longer than a human life. This material is dimensionally stable and anticorrosive. It has remarkable mechanical properties as any technical ceramic, thanks to its exceptional intrinsic hardness. We provide zirconia-based material, like BSZ (Baikowski's Yttria Stabilized Zirconia) and ATZ (our Alumina Toughened Zirconia) as well as alumina-based material like ZTA (Zirconia Toughened Alumina) to create durable bioceramic parts.
For dental applications, bioceramics must be esthetic. Indeed, the implant supposedly closely mimics the appearance of a natural tooth; transparency and specific color. BSZ8Y particularly fits dental implant application, insofar as it is combining 8% of Yttria (bringing the transparency) with the mechanical properties of Zirconia. Moreover, we can add colored dopant upon request, in order to add the final touch to the appearance of the final bioceramic.
Dental composites shall feature radiopacity to be easily located on radiographs. That's why Mathym® developped the YbF3, Ytterbium trifluoride nanoparticles in suspension.  These dispersions contain the smallest YbF3 nanoparticles on the market and exhibit the highest available solid contents. Mathym® also developed Zirconia nanoparticles in suspension, allowing to combine radiopacity and enhanced mechanical properties of the dental composite.
Those properties are strengthened by our know-how on the control of crystallographic phase purity and of particle size & size distribution in the delivered products. Moreover, we can dope our products on request in order to add intended mechanical properties and customized color for your final bioceramic parts.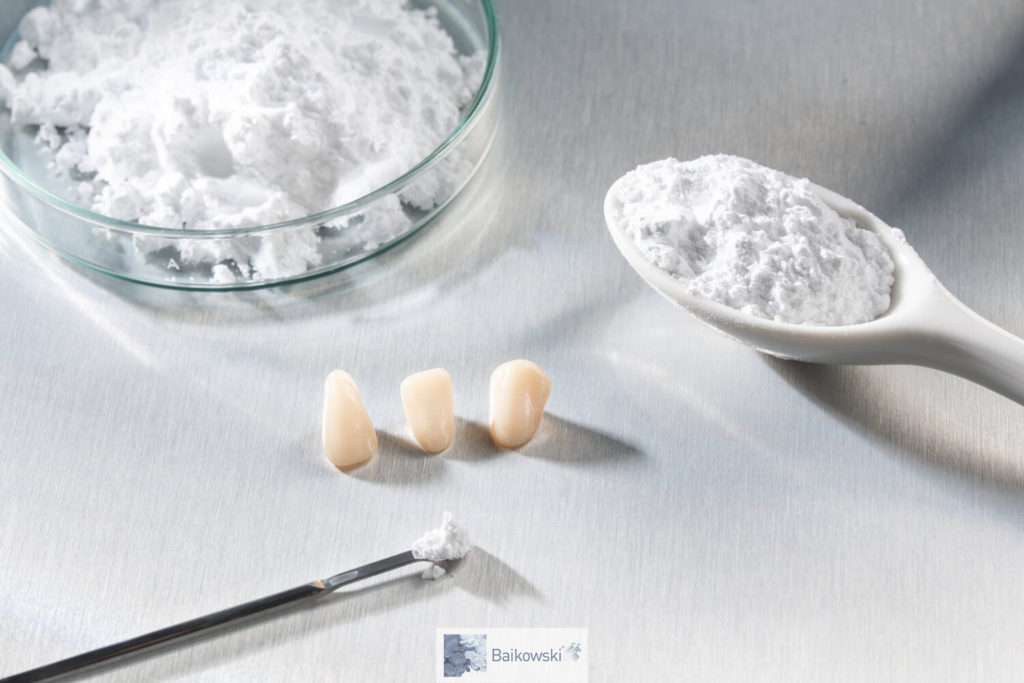 Processability of Baikowski® powders
We provide powders for bioceramics. Our powders adapt easily to the customer process:
Our products are presenting a high sintering reactivity, leading to a low firing temperature during the customer's process. The final bioceramic thus keeps good mechanical properties.
Technical ceramic parts are often manufactured through injection molding. We provide ready-to-press products, according to our customer's process.
We customize your products with:

Zirconia stabilizer (Y, Ce, Ca… ; molar ratio). We can dope our BSZ with yttrium from 3 to 10 mol%.
Inorganic pigments, enhancing both mechanical and esthetical properties
Various media for your Zirconia or YbF3 nanodispersions

We control purity, as it is the first guarantee of a perfect and long-lasting transparency
We can dope on request your ATZ/ZTA with a third phase for improved mechanical properties.