Batteries European Partnership – BEPA
What are Batt4EU and the BEPA?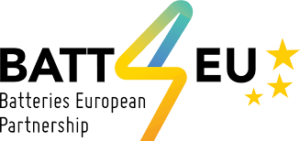 Batt4EU is a battery-focused partnership which was initiated under the Horizon Europe Programm. This European partnership aims at reaching a competitive and sustainable industrial value-chain for batteries inside the old continent. It brings the vision to drive the transformation towards a carbon-neutral society.
The BEPA stands for Battery European Partnership Association.

This association constitutes the private side of Batt4EU – the public side being the European Commission. The BEPA regroups all the battery stakeholders from the European Research Community. It was created in 2020.
Baikowski joined the BEPA in early 2021. In december 2021, there were already 180 members.
Advanced materials & manufacturing BEPA working group
The main mission of Technical Working Groups (TWGs) is to identify, prioritize and draft the Research & Innovation topics which will be submitted to the European Commission as recommendations for the next Horizon Europe Work Programs. There are six TWGs in total, in order to cover the whole value chain.
Baikowski is part of the 2nd Technical Working Group : Advanced materials and manufacturing.
By being part of the BEPA, Baikowski goes one step further into the research in the battery field.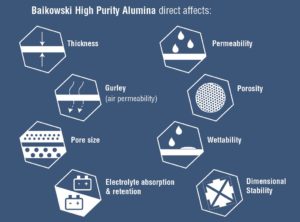 Indeed, we are convinced that fine oxides, including high purity alumina, will play a key role in the future of the battery. This future is full of challenges; make the battery safer, smaller, last longer and increase its energy density. We believe that our products can play a part in taking up those challenges thanks to the high level of control we have on their properties.
Let's take an example of downsizing. First of all, we highly control the particle size and size distribution of our powders. If our fine particles of Al2O3 are used as a filler or as coated layer for Li-ion battery separator, then the thickness of the Al2O3 layer is also closely monitored. In the end of the day, the thickness of the finished separator is also highly controlled and contributes to downsizing the battery cell.
Learn more about Batt4EU & the BEPA on their website: bepassociation.eu