New ISO certifications
Integrated management system
Here at Baikowski, we wanted to include the QSE management system into an Integrated Management System (IMS).
This solution enables to optimize the management process consistently, efficiently and harmoniously, while bringing together the questions of quality, environment, health and security in a single system.
This system is part of a continuous improvement approach for the global performance of the company. Indeed, all the processes of the company are aligned. This approach brings an efficient answer to lots of challenges of performance of the company such as: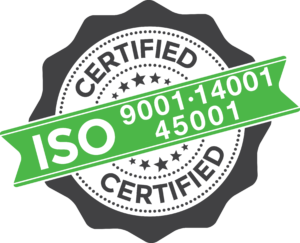 Adaptation to evolving markets – in some sectors and for specific customers, the ISO standards compliance is a key criterion;
Guarantee of service consistency, in accordance with the customers' expectations;
Continuous improvement of processes;
Motivation and development of skills for all collaborators;
Improvement and security of work conditions;
Sustainable activities regarding the environmental standards;
Respect of legal and regulatory provisions.
ISO certifications achieved
Baikowski France has been certified:
ISO 45001:2018 for the health and security management at work. This standard is more complete and integrated than the OHSAS 18001 standard that we owned previously.
ISO 9001:2015 for the quality management;
ISO 14001:2015 for the environmental management.
These certificates are concerning the design, manufacturing and sale of pure mineral oxides, ammonium alum and sodium bisulphite.
View our certificates delivered by Afnor